It's that time of the year again. 
The smell of pumpkin spice lattes, falling leaves and yep you guessed it, men in tight uniforms fighting for an odd-shaped ball and touchdowns galore! Now if you are like me and enjoy the social aspect of football more than the actual game itself then here are some great ideas to throw a Sunday football bash!
1. Style – Let's get to the most important part of being a hostess, what you wear! Depending on whether you are watching the San Francisco 49ers or your favorite college football team (University of Nevada, Reno for me) you need to dress the part! A little team pride and accessories will do the trick!  Check out my Sunday football style below!
UNR Blue! 
Blue stripes with Stella & Dot Nora Pendant 
San Francisco 49ers
Red stripes with Stella & Dot Gold Sutton Necklace 
2.  You are going to need food, lots of it.  Chances are you will have a large amount of hungry men drinking adult beverages so you need to make sure they are not only fed but so are their significant others.  
Here are a few of my favorite game day snacks!
Cheese Stuffed Apple Chicken Meatballs (Slow Cooker)
Delish healthy Spinach Dip! (Shhh.. if you don't tell them they wont know it's healthy!) 
Last but not least – decor, decor, decor! My first and most times only stop for decorations is the one and only Etsy.  They have hands down the most unique, creative decorations around.  Plus, don't we always want to try to support small business?!
Hello My Sweet – one of many fabulous Etsy shops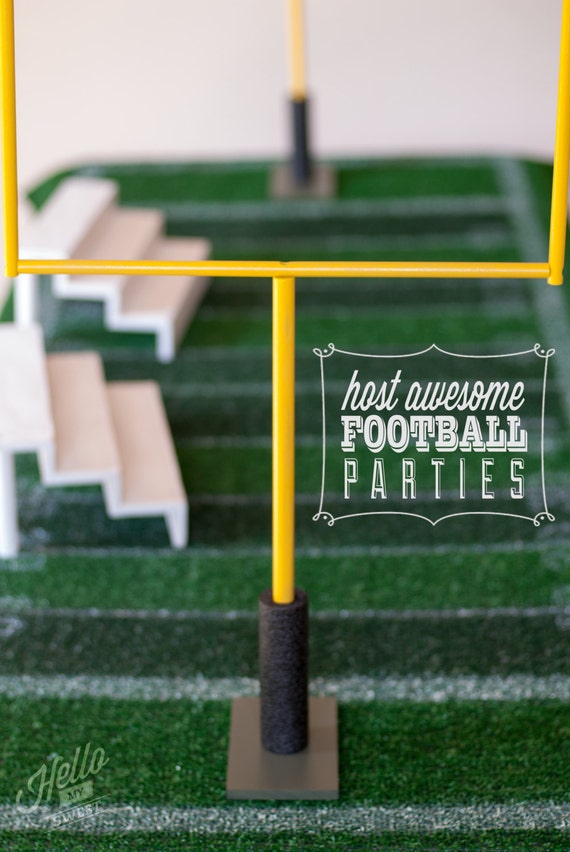 Ready, set, hike!
Love,
Sam